CONSULTING . RESEARCH . SOLUTIONS
D-Sediment and Hüslkens Sediment beat out 77 other applicants in the Guardians of the Reservoir Challenge. The competition was launched by the Bureau of Reclamation and the U.S. Army Corps of Engineers to solve the massive sedimentation problems in the United States.
Every backwater sediments. Sooner or later, this becomes a problem. The sooner you address this, the more favorably it can often be remedied. We have many years of experience in consulting, project planning and the implementation of sediment solutions of various kinds. We regularly find solutions that are more environmentally friendly, cost-effective and sustainable than classic clearing.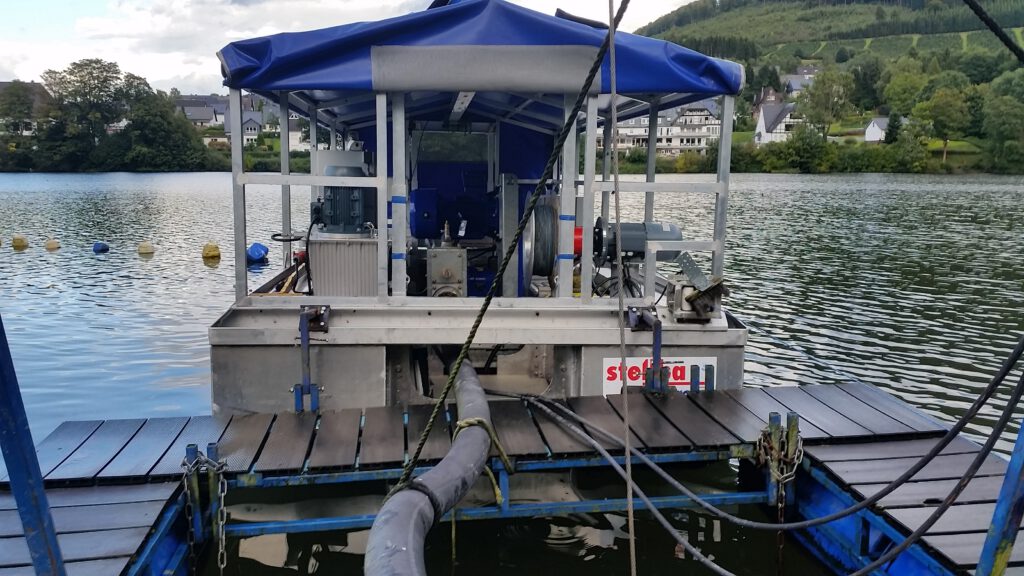 competent consulting – We advise on all questions of sedimentology with an open approach and results, and also carry out the implementation on request. 
sustainable and cost-efficient -Procedures developed by us offer a cost-effective and environmentally friendly solution when dealing with sedimentation problems in dams. Some of these are permit-free, so project preparation is also simplified. All our solutions are sustainable, so costs are also reduced in the long run.
Partners – Together with our technical cooperation partners (among others Hülskens Sediments, Stellba Hydro) we offer solutions for all sizes and problem situations.
Research and development – Our very economical solutions are achieved by self-developed, standardized and customer-specific equipment. To this end, we cooperate with renowned universities such as RWTH Aachen, TH Cologne, TU Darmstadt and the University of Koblenz-Landau, and also develop new areas of technology. For example, we are the first company worldwide to offer solutions for reducing greenhouse gas emissions from reservoirs.
ConSedTrans
Continuous Sediment Transfer explained